Hiring a CISO is a strenuous process. And if your business doesn't have the resources to pay one properly, you might find yourself feeling stuck.
Fortunately, you can hire a virtual CISO to help give a solid foundation and structure to your company's security posture. This virtual CISO will come at a much cheaper salary than hiring a full-time one, since they take advantage of the synergies of remote work.
At EliteSec, we offer virtual CISO services to small and mid-sized businesses in Canada. Each of our virtual CISOs is professionally trained and certified and has years of experience in the IT industry before working with your company.
What Is A Virtual CISO?
First, let's go over the roles of a CISO before we talk about the virtual one. CISO stands for Chief Information Security Officer. This is a position that is usually near the top of the company, at the executive level - they are your cybersecurity leadership. Typically, a CISO will report to the CEO or the board of directors. They ensure that your company's technology assets are well-protected from external threats and constantly reorganize and fortify your extant security architecture.
A virtual CISO, or vCISO for short, will do all the tasks that a CISO does, but virtually. They certainly need to collaborate with your entire team, but they can easily do so remotely considering all the requisite tasks involve IT. We recommend that smaller teams that are short on cash hire a vCISO. Your use case is probably small enough that you won't need to use their services full-time.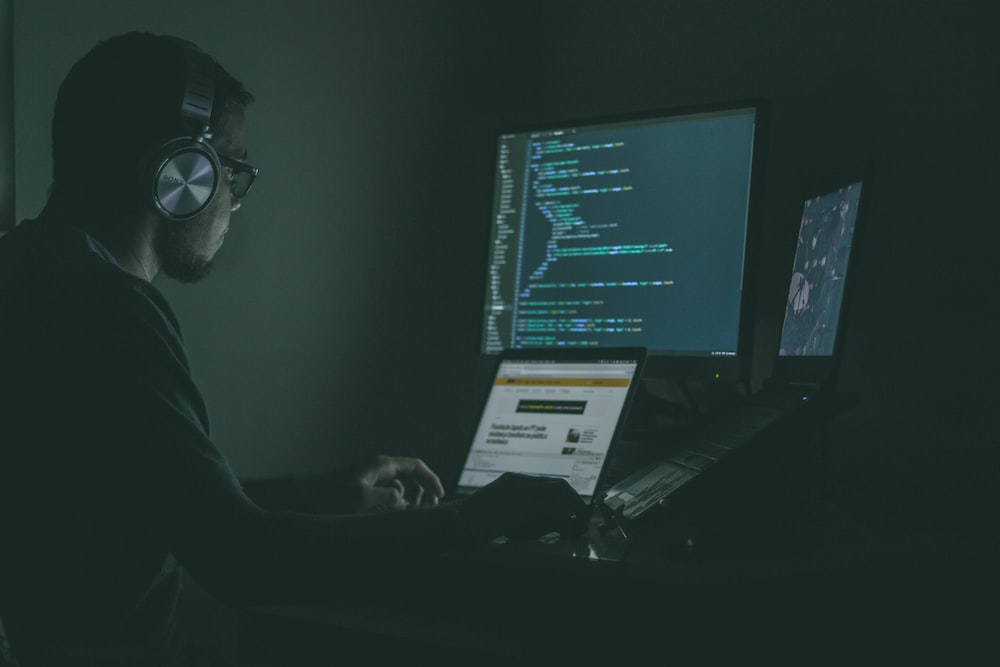 A vCISO differs from a CISO because they require a lot less commitment. Paying someone to work for you for 2-3 years full-time is much different from paying someone to work with you for a few hours per week. If you don't like their style, you can always switch to a new one.
Why You Should Hire A VCISO To Improve Your Cyber Security
We've identified 4 main reasons why a small to mid-sized company would want to hire a vCISO. In general, we believe a vCISO makes your team far more efficient.
Spend more time on your business
Above all, hiring a vCISO will take away the amount of time you need to spend managing your security architecture. What might take you 40 hours could take a vCISO 10-20, you'll benefit from this synergy.
Scale your business with VCISO support
Having a vCISO working to improve your security strategy can be exactly the kind of boost you need. Implementing widescale changes is tough when you don't have the security infrastructure to match it. A vCISO makes this easy.
Improve your security posture
If you're unfamiliar with how information security strategies work, then securing your company's data can be nerve-racking. You don't know if you're completely off-track. A vCISO will help give you feel more confident in your organization and help you take good care of your customers' data.
Save money on hiring a full-time CISO
Hiring a full-time CISO is quite expensive. Salaries will typically be upward of 6 figures. Most small and medium-sized businesses in Canada can't afford this.
How A Virtual CISO Improves Your Security Posture
vCISOs are highly collaborative individuals. They must work with your executive and IT team to review your internal security controls and engage in strategic planning. Many people think that just because they don't need to adhere to specific security regulations in their industry, they won't need to hire a CISO. However, the duties of a CISO go far beyond this.
Let's look over some specific examples of how a vCISO will work for you. Rest assured that they will constantly reassess your cyber risk to keep your defences up to date with cybersecurity best practices.
Reduce Risks To Your IT Infrastructure
If you store a lot of customer data or data of your own, you should be aware that malicious actors are attempting to access it. Common security threats include attacks on your internal and external networks, cloud infrastructure, and your web and mobile apps. A vCISO will gauge the threat levels for each of these elements of your security stack to reduce cyber risk.
Build A Security Strategy
Once a vCISO has taken stock of your current security posture, they will try to elevate you to the highest possible standard in your sector. This takes time to implement, but any responsible vCISO will create metrics to help you measure your progress and set objectives.
Security Team Coaching
You must get all the relevant parties on your team on board with your security strategy. Everyone in your organization from top to bottom needs to learn industry best practices. A vCISO can coach them directly and help develop standards for your organization to use in the future.
Compliance Audits
For Canadian businesses, hiring a Canadian virtual CISO service is quite advantageous. They'll have more familiarity with security regulations imposed by federal and provincial bodies and help you comply with them
Budget Planning
Naturally, anyone who concerns themselves with security will understand how best to allocate your security budgets. Since they're planning your security posture, they can identify what percentages of your security budget should go to each feature and help you estimate costs.
How To Hire A Virtual CISO Canada
Hiring a vCISO in Canada isn't particularly different from hiring a vCISO anywhere else. Since they will work remotely, you'll need to confirm that they align with your vision though.
Start With A Consultation
You don't need to dive in head-first. Before you hire a vCISO, they should meet your executives to learn more about your company's security goals, risk tolerance, and overall vision. Afterwards, they will meet your IT teams to assess your current internal security controls and create new cybersecurity strategies. Your IT team should become comfortable working with the vCISO.
Presentation And Approval
Now that the vCISO has become familiar with your organization and its security needs, they will create a comprehensive plan to improve your security infrastructure. The vCISO will present this plan to your management team and highlight your biggest infrastructure risks. If you like their plan, you can approve it and maintain the relationship with them long-term.
Why You Should Hire EliteSec as Your Virtual CISO
As one of the top vCISO services in Canada, we take pride in meeting and exceeding all industry standards. If you're a small Canadian business that's just not ready to hire a full-time CISO, then our virtual CISOs are the perfect replacement. We can be your main point of contact for your clients, contracts, and audits.
How We Reduce Security Risks
Our vCISOs will provide all the guidance you could need to prepare your cybersecurity architecture for the future. Whether you need us to help generate simple customer questionnaires or create an all-encompassing security program, we have a vCISO services plan that suits your needs.
Here are just a few of the activities we engage in to defend your critical assets:
Customer security questionnaires and security clause reviews in contracts
Creating and overseeing a security program
Review the safety of 3rd party vendors
Prepare your organization for compliance audits such as SOC 2 or PCI-DSS
Contact Us Today
A vCISO needs to work closely with your team on a daily basis. Therefore, you need to select a trustworthy and reputable service for your team. Your first step to finding out whether a vCISO is a fit is to contact us today. Once your team gets to know one of our vCISOs, you'll understand that we are both competent enough to design stable security policies well into the future and agreeable enough to work with you over the long term.